What's the Difference Between an Apartment and a Condo?
December 5, 2018 by Marty Orefice | Real Estate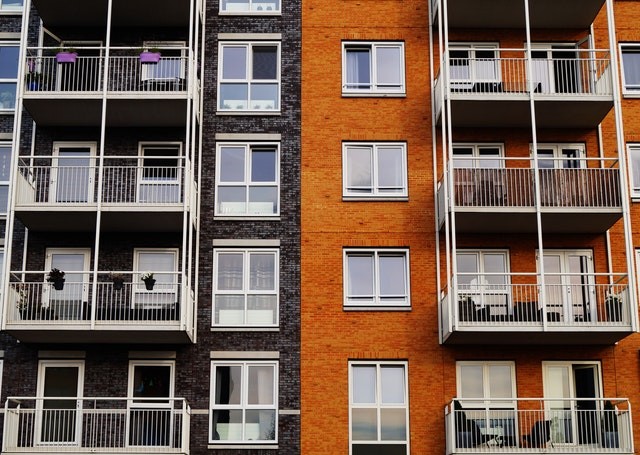 There's not much of a difference between condos and apartments. In fact, for renters, the words are interchangeable.
However, when you're considering purchasing a place, it's important to learn the difference because the distinction between the two affects how your building operates.
You'll also need to know which boxes to check on your mortgage application and anywhere else you choose to register your property.
What is an Apartment
An easy way to distinguish an apartment from a condo is to look at what you're purchasing. A person or company must own the whole building for a unit to be an apartment.
So, if you're buying a whole building, then the units are apartments.
The typical buyer is not in this boat.
What is a Condo?
Most buyers are purchasing individual condos. A condominium is a building where each unit is owned by a different person.
Although one person might own multiple units, no one person owns the whole building.
This distinction is relevant because condos are often run by homeowner's associations. When the property you're buying has a homeowner's association, there is an associated monthly or annual fee with the property.
Homeowner's association (HOA) fees pay for the general upkeep of common spaces, the building's exterior and any amenities offered. Those amenities include things, like wifi, cable, a pool or a gym.
Why the Distinction Matters
The difference between condos and apartments is important to note before you purchase a place to live so that you're not faced with the unexpected HOA fee, which in some areas can be extremely high!
Your mortgage lender will consider the HOA fee before approving you for a mortgage. Lenders consider your debt-to-income ratio when vetting you for a loan. Even if the cost of the actual unit is affordable, if the HOA fee is too high, your lender may not agree to finance your purchase.
The lender knows that you have to pay your HOA fee and therefore, will not loan you money if your monthly homeownership costs will leave you cost burdened.
Decisions When You Rent to Own
When you start your rent to own process, ask the seller what the homeowner's association fees are in the building. Consider them before you decide this is the right place for you to start your lease-option.
The homeowner's association fee can be a deciding factor on whether to choose a particular property. It can also lead to an unsuccessful lease-option if it puts you out of the correct income range for financing.
Look for places with lower fees if you're concerned. Just be aware that places with higher fees will have more amenities, like a security guard in the lobby or an onsite maintenance person.
If you really don't like the idea of paying an extra fee, consider buying a single-family home in a neighborhood that doesn't have an association.
Apartment Building with Balcony Architecture by George Becker is licensed under the Pexels Photo License.