12 Ways to Avoid Rent to Own Pitfalls
September 9, 2016 by Marty Orefice | Checklists, Rent to Own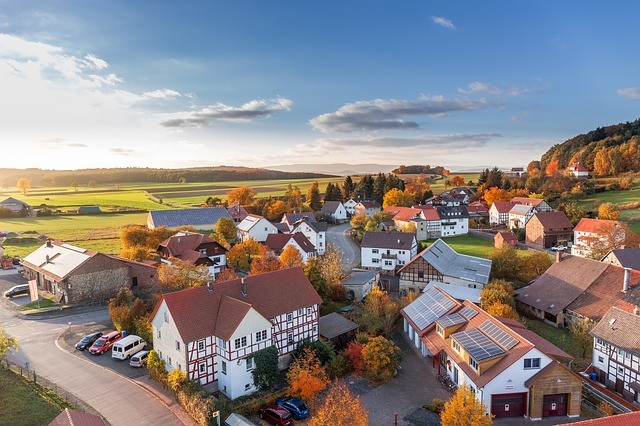 A person who may not have good credit to get a mortgage can use rent to own to make payments toward a home. Rent to own is similar to renting, but instead of losing the full payment, a portion goes toward the final purchase of the home.
You will pay the amount of rent and the option fee detailed in the agreement. These payments go toward the final sale of the home.
This can be extremely beneficial for people who lack good credit to get a loan on a home.
You can learn everything there is to know about rent to own deals in our comprehensive guide.
Even after you learn about rent to own, you might feel like the deals are not safe or legitimate, but avoiding bad rent to own deals is as simple as being informed.
Prevent yourself from falling into a typical rent to own pitfall by knowing and understanding the terms of your agreement.
Avoiding Rent to Own Pitfalls
To avoid rent to own pitfalls a buyer should:
Talk to a mortgage broker before closing.
Make sure you can raise your credit score by the time you're ready to buy.
Get a home inspection done.
Make sure you can afford repairs
Do your research
Know your contract
Get everything in writing
Put your money in an escrow account
Know the laws
Understand the pros and cons of your deal
Ensure the home is clear to purchase
Cover yourself if you choose not to buy
While that may seem to be a bit overwhelming, it is 100 percent doable once it is broken down. The following information will elaborate on each of those steps.
1. Talk to a mortgage broker before closing.
Talking to a mortgage broker can help you figure out how to negotiate your rent to own contract. For example, it might take you 18 months to get your credit score where it needs to be. In that case, your contract should last at least two years.
Your mortgage broker can give you an idea how much money you need to be earning to cover the mortgage. The rule of thumb is your housing payment shouldn't be more than 30 percent of your income. Therefore, if your mortgage payment will be $1,000 a month, your income needs to be at least $36,000 a year. While you could probably manage to pay more than 30 percent of your income, most mortgage lenders feel their investment is safest with people who do.
Having this discussion upfront can help you understand up front if you will qualify for the mortgage because if you don't, you will lose your option payment and any rent credits you earn. Additionally, knowing what your income needs to be can help guide your career ambitions. You might work to get a promotion sooner to make your home buying goal come true.
2. Make sure you can raise your credit score by the time you're ready to buy.
If you are working to improve your credit, you must make sure that you are able to be approved by the time that your lease is up on your rent to own home.
You could lose the money you put into the home over the time of your lease if you are not approved for a loan by the time you are ready to option to buy the home.
3. Get a home inspection done.
Typically, landlords make repairs; however, rent to own is a little different. It's kind of like a limbo stage between when you own the home and when the seller does. Let's be clear – the seller owns the home, but some of the responsibility for repairs may fall on your shoulders.
The seller should be responsible for major repairs – as a baseline, any one repair over $500. The buyer is responsible for minor repairs. However, it is important that this is stated in the contract. Otherwise, you, as a buyer, might be on your own entirely.
You may want to get a home inspection done before you sign the lease and have the owner fix big-ticket items like the A/C or the roof. At least include that as a stipulation in your contract. The seller is more likely to be helpful before you pay the option payment than after. After the payment is made, the seller knows you have motivation not to leave and, therefore, it will be difficult to get the seller to shell out money.
4. Make sure you can afford repairs:
Unlike traditional renting, rent to own requires that tenants pay for to their home.
In this respect, it is treated like traditional home-buying. The seller doesn't do much for the home. The seller simply collects the rent and allows you to option to buy the house at the end of your lease.
Because of this, it is important to make sure that you can afford all repairs to the house before you sign the deal.
Sometimes rent to own homes can need a lot of work, don't be ashamed to ask about this up front. If the issue isn't a direct repair, rather a home improvement, you will be responsible for it.
5. Do your research:
Public records are available for your use. Go through the records of the seller and be sure that you are familiar with their history and that they haven't engaged in any illegal activity before.
Be sure to check the history of the home as well.
Be sure that the seller is actually the one that owns the home and not a scammer. You can check with the county assessor for property tax records.
Most of the information is public record in county offices. Feel free to call anyone about public records requests.
6. Know your contract:
One of the most important aspects of rent to own is knowing the terms of your lease and truly agreeing to these terms.
Contact a lawyer to review your contract before you sign. Be sure that everything is exactly the way you want. Be sure to check out the 6 most asked rent to own contract questions to understand the process before you begin negotiating.
Negotiate anything that you or your lawyer deems unacceptable.
7. Get everything in writing:
You are paying a lot of money to secure a home, make sure you're getting exactly what you sign for.
Be sure that you save all documents and review everything that transpires in the agreement. Get every term and every single agreement in writing and save all of the documentation.
If there is a large agreement to be made, have a lawyer review the documents. It is always better to invest in a lawyer on the short term than pay for it in the long term.
8. Put your money in an escrow account:
Not all buyers and sellers use escrow accounts when setting up rent to own deals. However, escrow accounts can be beneficial, especially if you are worried about the legitimacy of your seller.
Also, if you agree that all of your money be paid to an escrow account, there is legal documentation of what was paid when. This ensures that all monies are accounted for.
9. Know the laws:
If you choose not to hire a lawyer, you need to understand your state rent to own laws.
There are four states which do not have rent to own laws, but they do have legislation that affects rent to own deals. Those states are Minnesota, New Jersey, North Carolina and Wisconsin.
Additionally, states that do have laws that control rent to own are there for the buyer's protection and usually control the price of the final sale. Be sure to know these laws and make sure that your seller adheres to these laws.
10. Understand the pros and cons of your deal:
An important part of rent to own deals is making sure that every party benefits.
Be sure that you are getting a good deal on the final sale price so that you don't waste the money you put into your rent to own. Consult a mortgage lender to determine if the price you are paying is just.
11. Ensure the home is clear to purchase:
Be sure that the home you are going to rent with an option to buy is clear of all mortgages, taxes, liens and insurance responsibilities. These are important things to consider when buying a home. You don't want there to be any dispute as to who the home belongs to.
If the current owner is in pre-foreclosure or if your monthly payments are less than the mortgage, be careful. Banks are not interested in doing a rent to own deal. Therefore, if the owner forecloses, you've lost the opportunity – and possibly your investment.
12. Cover yourself if you choose not to buy:
Again, always remember how important the lease is. You should consider a rent to own deal to be like any other purchase you may make.
Be sure that you are agreeing to a lease-option agreement, not a lease-purchase agreement. A lease option allows you to avoid purchasing the house after your leasing period is up if you choose not to live there.
In short:
To avoid rent to own pitfalls, make sure that your terms define what you will get back or if you will be required to pay anything to the seller if you decide not to buy the home you have been renting. Cover yourself from these potential rent to own pitfalls should the house agreement not work out.
Village Landscape Houses by fbhk is licensed under CC0.