Can a Lawn Help Move Your Rent to Own Listing?
August 11, 2019 by Marty Orefice | Rent to Own, Selling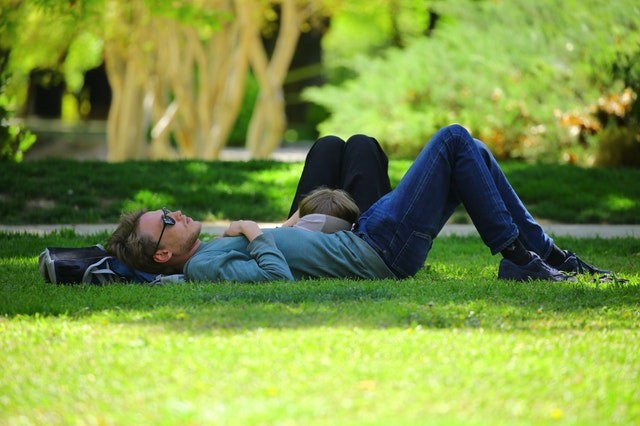 One of the most beautiful aspects of living in the suburbs is the greenery. Beautiful grassy lawns to play on, shady overarching trees to read under, it's all very picturesque.
The front lawn holds a spot as one of the key aspects of childhood entrepreneurship. Children choose to mow lawns for extra cash almost as frequently as they set up lemonade stands.
The perfect lawn is a symbolic aspect of American homeownership. Do lawns improve the value of your home? Is their maintenance worth the damage they contribute to the environment?
Is a Beautiful Lawn All That it's Cracked Up to Be?
According to the Lawn Institute, your lawn can improve your home's property value by 15 to 20 percent. Comparatively, a new pool can increase the value of your home by at most seven percent, according to Realtor.com
How can it be that something as costly as a pool adds less value to a home than a lawn? Two words. Curb appeal.
The first impression (i.e. the view of the curb) sets the tone for how the buyer will view everything inside of your home. A well-manicured lawn is an indicator of how the owner cared for the home inside while they lived there. Even if it's inaccurate, it's the perspective that many homebuyers take on their search.
The outside of your home is also the cover photo of the sale. After an initial tour of the home, it's what a buyer sees when they drive by the property for a second, third and even fourth look.
What Does This Mean for a Seller?
If you're looking to sell your home through rent to own, a key selling proposition is the American Dream. Therefore, you need to create the image of a dream home.
A beautiful and manicured lawn is an easy, inexpensive way to drive up the value of your home before you sell it and encourage buyers to commit quickly.
A beautiful lawn can help you move your rent to own listing.
Man Lying on the Ground by Daniyal Ghanavati is licensed under the Pexels Photo License.