Can You Lease-Option Commercial Real Estate?
March 9, 2018 by Marty Orefice | Real Estate, Rent to Own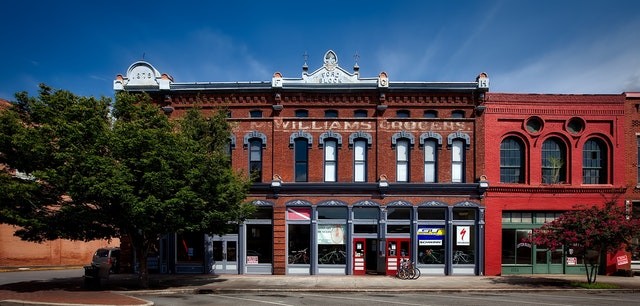 While lease-options are more common for residential real estate, there are circumstances in which they could be a good choice for people looking to purchase commercial real estate.
When you're first looking for a place to start your small business, you have a lot of expenses. You'll possibly need to furnish your location, buy supplies and merchandise, find employees and, most importantly, find clients.
At this time, your business' credit score is likely low. You don't have any history of payments to demonstrate your creditworthiness.
Like most business owners who are planning to be in business for the long term, you likely do not want to rent a property because:
You won't be building equity.
Your landlord could potentially sell the property to a new owner who wants to use the space.
Your landlord could raise the rent because they expect that you'll pay it because of how expensive it will be for you to move.
Your landlord could unexpectedly refuse to renew the lease in favor of housing a different tenant.
You may have the funds and credit to buy your own place, but you're trapped in a long lease.
But when your business' credit score is low, it's difficult to find a loan to purchase a space without impacting your personal credit score.
Advantages to Commercial Rent to Own
Rent to own is a good option for businesses that are just starting out. You can rent to own a property for a few years while building up the business' credit score. You'll also have the time to get your business running and start making a profit. You will also have more money to invest in the business, as you haven't used up your capital for a costly down payment.
Then, once you are in a good place to take out a business loan and purchase the land on which your property operates, you have the freedom to do so.
You will not have to fear the owner of the property selling the property to someone else or unexpectedly refusing to renew your lease because the owner must sell the property to you at or before the end of the lease-option.
Once you take ownership of the property, you will have complete control over it.
Drawbacks of Commercial Rent to Own
While this option does sound convenient, there is a substantial drawback to it. A lot of entrepreneurs expect their businesses to succeed and are then disappointed by failure or how long it truly takes the business to succeed.
Like any rent to own deal, you are giving the owner an option fee to retain the option to purchase the property. Should you not purchase, you will lose that option fee. If your business fails, you will lose the option fee. However, an option fee is less than you would have lost if your business had foreclosed on a property after paying the down payment.
Should you not have the ability to purchase the property at the end of your lease term, the owner does have the right to sell the property to someone else, which could substantially hurt your business. If you feel that your business is still viable you can try to work something out with the seller to extend the lease-option. However, the seller has the complete right to not agree to those terms.
When to Rent to Own
In a vibrant economy where commercial properties don't sit on the market for too long, you're unlikely to find a seller willing to rent to own.
You should sign a lease-option if you find a property that's been on the market for a while (i.e. a slow market). It will be easier to convince the seller because through this route they will make some money – which is better than the zilch they're currently making.
If you decide that rent to own is the best option for your business, set a long lease term (think five years or longer). That way, you are giving your business ample time and opportunity to succeed.
Architecture Building in the City by 12019 is licensed under CC0.