Communication Goes Far with Sellers
March 3, 2019 by Marty Orefice | Real Estate, Realtors, Rent to Own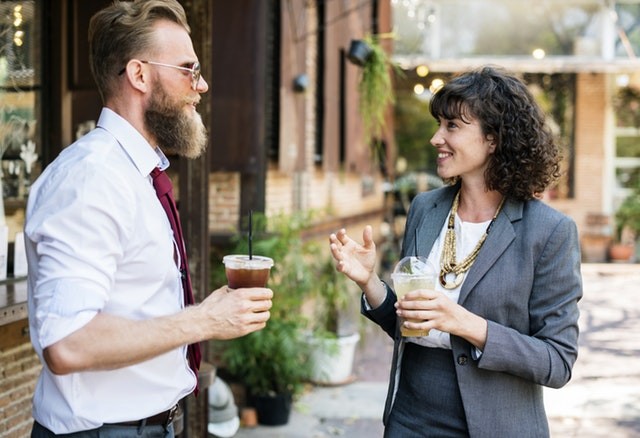 Contrary to popular belief, sellers don't always choose to sell their homes to the buyer with the largest offer.
Sometimes the seller chooses to sell the property to the family that came to visit with a small child. Or to the buyer that made them laugh at a showing. Some buyers bring baked goods to 'woo' the seller.
This factor is important when embarking on your rent to own journey.
The majority of sellers are not thinking about rent to own when they choose to sell their home. Nonetheless, rent to own may very well be your best option.
You can use the factors that make you unique to convince the seller to work with you on a rent to own.
Convincing Your Seller on Rent to Own
The key reason why a seller would want to sell their home through lease option is that, in the long-run, they can make more money from selling their home through rent to own than they can through traditional methods. More so, there is very little risk associated with this investment.
But when most sellers deal through their real estate agents, how can you make that point clear?
Here are a few options:
Arrange a face-to-face meeting.
There's no better way to gauge how a person is reacting to your message than to look them in the eye when you say it. Meeting the seller in person is truly the best way to get them laughing, introduce them to your family/roommates and form a bond with them.
It's that bond that is going to tip the scales in your favor when it comes to making a decision.
You'll want to be sure that the conversation isn't entirely one-sided. Yes, the seller wants to know who's going to be living in the home where they've shared so many memories. Yes, the seller wants to honor the home with a good inhabitant. But everyone loves talking about themselves.
You should aim to get the seller talking about themselves too. Keep it related to the home. Ask the seller about those memories they had in the home. Find out where they're moving next and learn about what their favorite parts of their long-time home.
Write a personal letter to the seller.
If you can't convince the seller on a personal meeting, a personal letter can definitely convince a seller to choose to lease-option. Start your letter off strong by telling the seller about yourself and your background. If you can dig up details about the seller first, try to find ways to relate to them.
Then, you will want to convey why you are pursuing a lease-option and why owning a home is important to you. Finish your letter by explaining what a lease-option is, and how sellers benefit from them.
You can use a template letter, but your letter will be stronger if you write it from a personal perspective.
Send information to the seller's real estate agent.
Real estate agent recommendations can be powerful. If you can get through to the agent, he or she can get through to the seller for you. Nonetheless, real estate agents are very cautious about rent to own. So, you will want to give them a lot of information about it so they can give their client an informed recommendation about it.
This is a step above how people typically interact with agents. Typically, you just present the offer and wait, but as most agents know little about lease-options, informing them is a very important precursor.
The Basics
Communication is key.
There are some areas that are vague in every sale. A lot of the real estate purchase process is intentionally about lack of communication. The real estate agent will always advise the seller not to disclose their motivation for selling because that will give you a basis to negotiate a better price. Basically, the agent knows that the more information you have the more ammo that you will have to negotiate.
But lease-options are about conversations. There is a lot of negotiation involved in the lease-option process. It might feel like a fight to get a conversation open, but do what you can to stick your foot in the door and flip it open.
Once conversations are open and you develop a relationship with the seller, let your personality shine through. You can win the seller over to the rent to own side.