For Sale by Owner vs Realtor Statistics
March 30, 2018 by Marty Orefice | Real Estate, Realtors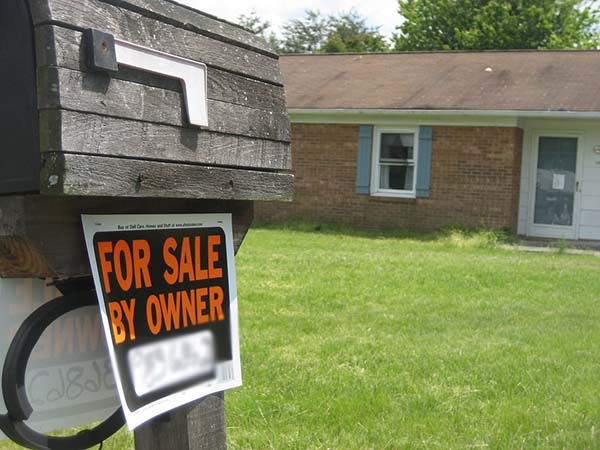 More than half of people who decide not to use a full-service agent to sell their home do so to save money. Another 30 percent don't feel that a full-service agent is necessary, and 14 percent don't trust real estate agents.
Considering that data from this Redfin survey, is it worthwhile to use a realtor to sell your home?
How Do For Sale By Owner Home Sales Compare to Realtor Home Sales?
Eight percent of homes sold in 2016 were for sale by owner (FSBO), according to the National Association of Realtors (NAR).
At peak popularity in 1985, 21 percent of homes were sold without realtors, that number has steadily been decreasing, research states.
While agent-free sales are decreasing, that doesn't necessarily mean that for sale by owner is decreasing. NAR defines FSBO as properties sold without the help of a real estate agent. However, one in five sellers doesn't use help from full-service agents, according to the 2016 Redfin survey. Some might have some help from a realtor, but they're not paying a real estate agent's typical commission.
Fifteen-percent of sellers are taking advantage of new deals with agents to avoid paying commissions.
Eight percent of sellers paid agents a flat fee to list their property on the Multiple Listing Service – a database of properties that are for sale, according to Inman.
Sale Prices
The NAR statistics indicate that the median FSBO home sold for $190,000 in 2016, while the median price of homes sold by real estate agents was $249,000 – that's almost a $60,000 difference.
That does not mean that realtors can get you 13 percent more profit on your home. It is not a comparison of the same homes. Rather, it means that people who are selling more expensive properties more frequently opt to sell with an agent than to do a FSBO.
To prove that point, note that 10 percent of for sale by owner homes are manufactured or mobile homes, which sell for much lower prices than single-family homes. Whereas, only 2 percent of homes sold by agents are manufactured or mobile homes, according to Real Estate Decoded.
What Sellers Want from Agents
Twenty-one percent of sellers want a realtor's help with marketing, 20 percent with selling the home within a set timeframe, 18 percent with competitive pricing, 15 percent with finding a buyer, 15 percent with fixing up the home to sell it for more and 6 percent with negotiating and dealing with buyers, according to The 2018 Home Buyers and Sellers Generational Trends Report.
A minimal number (less than 5 percent) of buyers want help with paperwork, inspections and preparing for settlement; looking for homes to purchase after the sale; and creating/posting video tours of their home.
Why Sell With An Agent?
The study claims that owners selling without agents typically have difficulties selecting the right price (15 percent), understanding and completing paperwork (12 percent), selling as quickly as they're looking to (13 percent) and preparing the house for the sale (9 percent).
Thirty-nine percent of people who sold through FSBO said they did so because they didn't want to pay commission, 33 percent sold to someone they knew and 14 percent were contacted directly by a buyer, according to NAR research.
The median length of time it took for a real estate agent to sell a home in 2016 was four weeks. Whereas the median FSBO sale happened within two weeks when they didn't know the buyer and only one week when they did know the buyer personally, said the research.
House for Sale by Owner by Images Money is licensed under CC BY 2.0.