How to Help Your Parents Sell Their Home
April 28, 2019 by Marty Orefice | Real Estate, Selling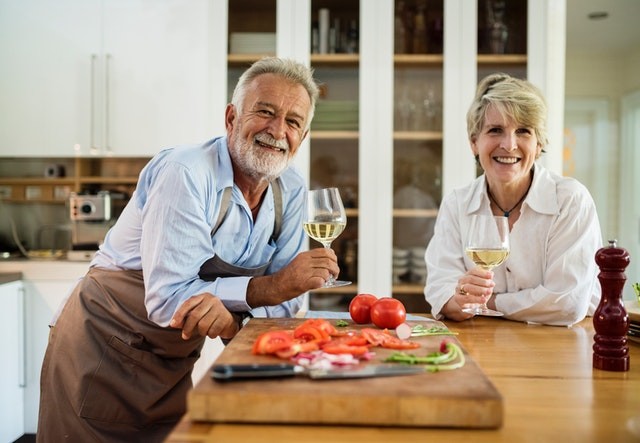 Lately, more and more families are moving into multi-generational homes to spend more time together and take care of one another.
The prospect of moving in together can lessen your stress levels if the goal is to keep a closer eye on your parents or have them watch over your kids during the workday. But that reduction of stress can't happen until you have a plan to sell their home and yours.
While you might know all the tips and tricks for listing your home online and sharing information about it with your friends on social media, your parents might not.
Follow these five tips to help your parents sell their home, and you'll be on your way to a little less stress in your life.
1. List the Property Online
A lot of the time when I'm out at the store, I'll look up a product online to see if I can get it cheaper or find out more information about it. If I don't buy it then and there, I can go back to the online listing and compare it to other options I am considering.
People do the exact same thing with home buying. Not only do they find properties online directly, but they also use the online listings to ask friends about their thoughts of the home and circle back to compare to other favorites.
For starters, you should make sure your parent's home is on these websites. Beyond that, make sure to include lengthy and accurate descriptions about what buyers will love about this home. Most importantly, include great photos that will have prospective buyers ooing and awing over the property.
2. Talk to Your Friends About It on Social Media
Next, take the link from one of those websites and share it on your social media. According to Marketing Charts, you've likely amassed hundreds of friends online. Chances are, one of them is going to be in search of a home.
The listing you set up will be an excellent source of information for anyone who sees the property on your social media channel.
3. Heck, Get Your Parents on Social Media!
Here's the deal, your parents have been on earth much longer than you have. While they might already have a social media profile, they likely don't have as many friends as they could.
Start by posting about the house on their social media channels. Share the link to one of your external listing sites on their page and describe the home a little bit.
Consider putting up family photos in the house on their profile so that friends can remember coming by the house for different events in your youth and far before then.
Since you're packing up your parents home anyway, bust out the yearbooks! Add people they knew from high school, college and old work colleagues. Any of these people could be your home buyer!
Your parent will feel more connected to old friends than ever before, plus you've spread the word about the home to many more people!
4. Talk to People Who Aren't Your Friends on Social Media
Facebook now offers the Market Place where you can list for sale items within the community for all to see. Believe it or not, that includes homes!
There are people who scroll through the Market Place to search for homes, you might as well meet them where they're looking by sharing your listing here too!
5. Consider Rent to Own Tenants
Offering the property to rent to own tenants will expand the pull of people who can buy your parents home. It also increases the amount of money you can make off of the home.
If you don't need the lump sum from the sale right away, consider lease-optioning the home. This way, you'll have the chance to make rent money from the property and still make the full sale profit down the road.