Choosing a Home For Your Holiday Style
December 22, 2019 by Marty Orefice | Real Estate, Rent to Own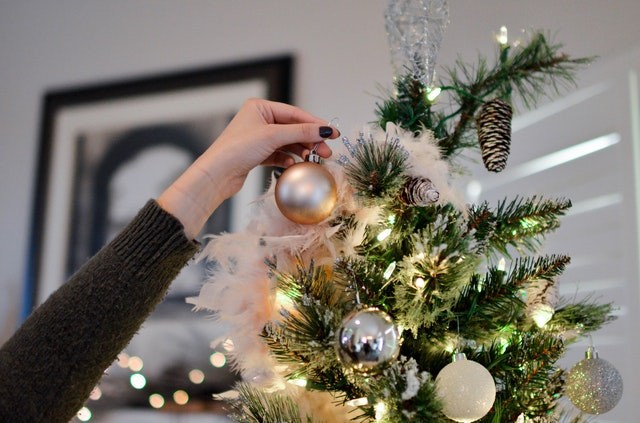 Do you dream of the perfect home to celebrate the holidays in? A place where you can invite family and friends to celebrate Christmas, Thanksgiving and other festivities?
Believe it or not, your holiday plans should come to mind regardless of what time of year you're purchasing a home.
You can have a fun holiday in any home; however, when you're trying to choose between renting to own one house or another, these are factors you should consider.
As you tour different houses, visualize your family holiday parties unfolding inside of them. Is this home the right fit?
The Kitchen
If you've got a large family, you'll want to have extra room for meal prep and cooking during the holidays. A turkey can monopolize your oven if you let it. If your family likes to feast on a lot of foods that require an oven, consider a home that features two ovens.
Depending on your cooking preferences, you may want to opt for a second oven instead of a microwave.
If you're choosing a home with one oven, which is very standard in most homes, consider your counter space you may want to have several pressure cookers out to hold rice or beans. You'll want to give them room so that they're not bumped into and so that you still have room for chopping and prepping other dishes!
The second reason you'll want a lot of counter space is to lay out the food for people to fill their plates. That part of the process can take place in the kitchen if you need to make more space on the dining room table.
The Dining Room
Your dining room table is where the whole family can gather around to break bread. To house a large dining room table, you'll need a big dining room! A large table can be used to fit more people or to lay out the food family-style.
Or you may be able to fit several small tables in one room to optimize space and include more family and friends!
Alternatively, look into houses with lots of counter space on a kitchen island. If needed, family can eat here instead of the dining room. Remember, it's uncomfortable to place some people in one room and others in a different room, as one group is bound to feel left out or underappreciated.
If you're really low on eating space, allow people to eat anywhere there's a chair. That will encourage people to move around, mingle and not feel left out of any interesting conversations.
Entertainment Space
As all the culinary inclined family members are in the kitchen whipping up delicious foods, the remainder of the family will be searching for entertainment. Whether it's a TV room where they can watch movies and sports together or anywhere they can play games, think about which space will be most convenient for entertaining your guests.
If you're looking at smaller scale homes, you can still find places that can keep your family members happy. Look for any indication of whether the people in the neighborhood decorate for the holidays. It's always fun to go out for a walk with the people you care about and take in the exciting decorations!
You should also consider whether you want to put up your own holiday decorations. Does the space fit the decorations you already have? Is there a convenient spot to put a Christmas tree?
Which to Choose?
If you're lucky enough to find a space that checks all of the boxes, go for it! But don't lose hope, if not. Think about your family holidays specifically. Normally, what makes them special is the time together.
Think of yourself taking a family photo in each of the houses you visit. At which house do they fit within one photo frame? Which space can you see your family laughing and spending good times in? That's the house you should pick!
Person Holidng Beige Bauble Near Christmas Tree by Element 5 Digital is licensed under the Pexels Photo License.
Edit