Home Improvements to Build Equity
April 7, 2019 by Marty Orefice | Real Estate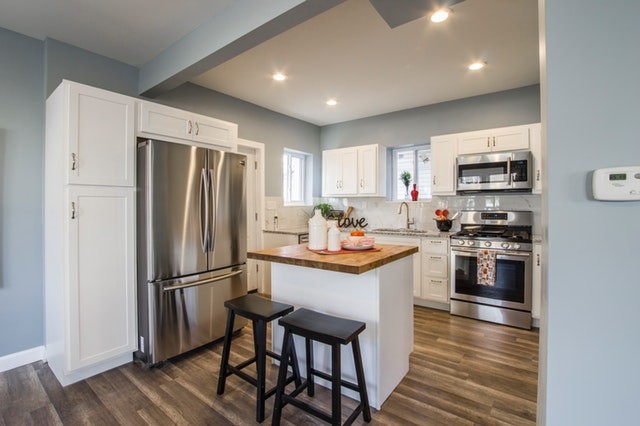 When you rent to own a property, you're doing it because you intend to buy that property and live in it for a substantial period of time. That said, it's not really yours until the end of the lease-option term.
But if you're going to live in a property for more than two years, it should have the features and upgrades that make you happy.
In most rental situations whether or not to upgrade and make improvements is challenging. Renters don't know how long they're going to stay, but you're planning to stay in this home for the long term, you should customize it to meet your needs.
Can You Customize Your Rent to Own?
As someone with a lease-option, you're in the middle between renting and owning. In a rental situation, landlord's are often skeptical about letting tenants make improvements to properties because they may need to undo them when that tenant leaves. An owner, however, can make whatever changes they wanted to because they do not answer to anyone.
Where do you stand? Can you make home improvements or not?
Honestly, the seller has control over whether or not you can make improvements on the property. Worst case scenario, they could end up having to find a different buyer for the home and if the new buyers view your improvements as detriments, the seller may have to front money to restore the property.
How to Convince a Seller on Your Home Improvements
The best way to convince the seller on your home improvements is to present them to the seller. Show the seller other properties in the area that have sold with these improvements and – if you can – demonstrate how those improvements may have increased property value.
You can also talk to the seller about the improvements you're interested in making. Chances are, you can't do everything at once; especially not if you're trying to save up for a down payment to buy a home.
Talk to the seller about all the changes you would potentially want to make and come to an agreement on a few from the list that you both agree on.
Which Improvements Should You Make First?
Of course, prioritize the improvements that are most important to you – those that will bring you the most joy.
Otherwise, focus on the areas most likely to improve your property value quickly.
A huge factor that improves property value is the curbside appeal, according to Forbes. While the adage goes "don't judge a book by its cover," most people do. While your appraiser will appraise the home based on the facts, it doesn't hurt to tip the scale in your favor with a positive first impression. Your appraiser knows that curbside appeal will affect the willingness of future buyers to purchase the home.
But make these landscaping fixes purposeful, consider planting trees that will lower energy costs by shading the home or installing sprinklers that will keep the grass looking green year round.
Additionally, bathroom and kitchen remodels go a long way. These are the places that most people zero in on when checking out a property. And many people swipe past homes because kitchen appliances aren't stainless steel or because the bathroom tub looks raggedy. A refrigerator upgrade or a tub swap increases the likelihood that a home will sell, and the appraiser will take note of it.
Mind you, these upgrades aren't going to raise the property value by an insane amount. Those value jumps are reserved for complete kitchen remodels, pool installations and bedroom add-ons – all of which are very costly. You should hold off on those expensive major changes until the property deed is in your name.
Also, while minor updates like landscaping and refrigerator swap-outs can improve property value, they're only worth it if they matter to you. We don't recommend making these expenses unless they're going to add joy to your current living experience (i.e. they're changes you plan on making in your first year of owning the property, regardless of property value). Otherwise, save your money up for a bigger down payment.
Two Black Wooden Bar Stools Near Table and French Door Refrigerator by Milly Eaton is licensed under the Pexels Photo License