Do You Need a Home Inspection for Rent to Own?
April 7, 2018 by Marty Orefice | Real Estate, Rent to Own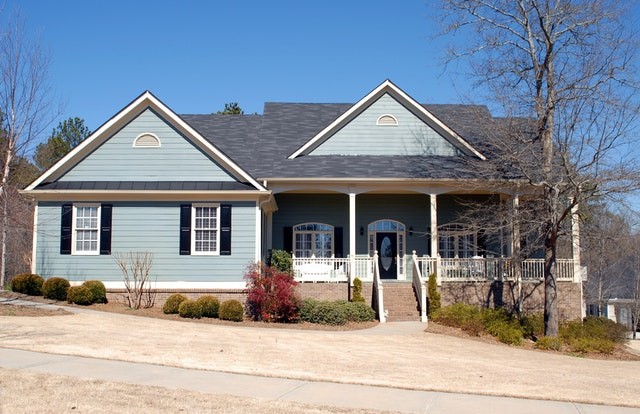 A big reason why buyers end up unhappy with their rent to own home is that they didn't pay for someone to inspect it ahead of time. After you've paid your option fee, you're not getting that money back unless you purchase that home, and you're stuck in the lease until the end of the term.
Often people agree to rent to own a home and later discover that there's an expensive issue with the electricity, the roof, the plumbing or the A/C – all expensive issues. In fact, some companies thrive off of scams like these. The best way to avoid a rent to own scam is to be knowledgeable.
A home inspector is trained to look for issues in those key problem areas and in many more that you may not think of.
That way, you can find out about these big issues before signing a contract and make an informed decision about whether to lease-option the property you're looking into.
What is Covered in a Home Inspection?
A typical home inspection – as specified by the American Society of Home Inspectors – covers:
the heating system.
the central air conditioning system.
the interior plumbing.
the electrical systems.
the roof.
the attic.
any visible insulation.
the walls.
the ceiling.
the floors.
the windows.
the doors.
the foundation.
the basement.
any structural components.
Who Pays for the Home Inspection?
Typically, the buyer pays for the home inspection, and that makes sense. The home inspection serves as a check for the buyer. It gives the buyer confidence that the investment they're making is safe and worthwhile.
The home inspection could persuade a buyer not to purchase a property. If a buyer has a set budget for what they can spend on the home, and a home inspection turns up a lot of issues that will cost a significant amount of money, the buyer may choose not to purchase the home.
A home inspection doesn't help the seller. Best case scenario the seller sells the property as planned. Worst case scenario, the home inspection turns up negative information and the seller loses the sale. A home inspection will never help the seller, so it doesn't make sense for the seller to pay for it.
Is Home Inspection Worth It?
A home inspection is worth it for buyers. When you get a home inspection done, you pay a predetermined fee to a qualified professional. When you rent to own, you pay an option fee and monthly rent, and you're locked into a lease term until you purchase the rent to own home or until the lease term expires.
You can stand to lose a lot more money if you sign a lease-option and, then, find out about major flaws in the property than if you just pay the home inspector to check out the property.
The home inspector can either give you information that will change your purchase decision, reaffirm your purchase decision or inform you of repairs you will need to make. In all scenarios, the buyer's situation improves.
How to Get a Home Inspection
You can find a home inspector that is certified by the American Society of Home Inspectors by using the agency's find an inspector tool. That would be wise because those inspectors have gone through education, and a professional board has verified them.
However, you don't have to choose a certified inspector. More so, just because an inspector is certified, doesn't mean they're the right choice.
It's extremely important to weigh a person's reviews on Google and Facebook. Don't put too much value on positive reviews because family and friends are often asked to leave those. Therefore, they're not necessarily based in fact.
Instead, carefully read the negative reviews. People who find out about roofing issues or A/C issues shortly after closing on a property will likely be upset that the home inspector hadn't caught that. After all, it is the inspector's job to catch those things.
If an inspector has negative reviews, read them. Reviews that are within the scope of what the inspection should have covered, don't use that inspector. If they're people who are mad because of factors of the house that an inspection doesn't cover, like the pool, for example, give that review less weight.
Don't discredit an inspector because they have no reviews. No reviews is actually a good thing. It means that no one has had an experience with the inspector that was bad enough to post online.
Once you've used an inspector, pay it forward to future homebuyers. Let them know what you liked and what you didn't like to help them make an informed decision about who to hire.
Luxury Home, Upscale Architecture by PaulBr75 is licensed under CC0.