Should You Rent to Own as an Immigrant?
June 9, 2019 by Marty Orefice |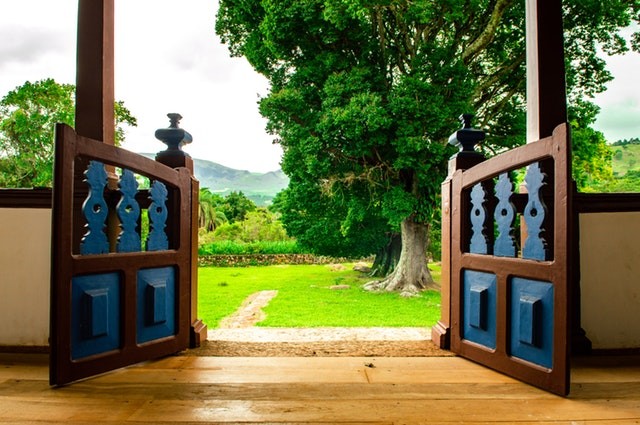 Moving to a new country is a scary process. You're starting a career in a different place (even if it may be for the same company), you don't know many people, you may not know the language and the way society measures creditworthiness is different.
Nonetheless, you continue to carry the intelligence that you have always held – the ability to earn a living the way you did in your native country. You should also be able to own a home.
Unless you're able to pay all cash for a home, you'll need to qualify for a mortgage. Seventy-seven percent of buyers purchase homes through mortgages. Qualifying for a mortgage requires having a stable job, an income comparable to your mortgage, a down payment and a strong credit score. Even if you land firmly on your feet as soon as you move to the United States, qualifying for a mortgage isn't easy.
Credit Score: A United States Measure
Regardless of how your native country measures creditworthiness, the United States credit score is unique to this country. In most cases, you'll need to have a social security number to begin building credit.
You can build credit by paying your credit card bills on time, keeping your credit card balances and credit inquiries low and holding your credit cards you for a long period of time (average age of credit history).
Job History + Income
Lenders are looking for a stable job history (i.e. two or more years within the same line of work). A stable job history proves to them that you will consistently earn enough money to pay your monthly mortgage payments.
Additionally, lenders don't want your mortgage to leave you cost-burdened. Cost-burdened borrowers are paying more than 30 percent of their income towards housing.
For example, if your mortgage payment is $1000 a month, they want you to earn at least $3,334 per month.
They want to ensure that other necessary costs don't impede on your ability to pay your mortgage. If your mortgage is less than 30 percent of your income, they can assume that you earn enough money to cover your other expenses.
How Much Do You Need to Save?
You can qualify for a mortgage with as little as a 3 percent down payment. The higher your down payment is, the lower your interest rate will likely be. Conventional mortgages require a 20 percent down payment
Consider how much money you've brought to the United States and how much you can reasonably save within the next few years that you are renting to own.
Should You Rent to Own?
All of this is highly doable; however, it does take time. Meaning it's often difficult to apply for a mortgage right away. Renting to own gives you the opportunity to rent a home you want to purchase while working towards qualifying for a mortgage. Rent to own typically lasts 2-3 years, during which you can:
Keep a stable job
Earn a monthly income that is at least 3x what a monthly mortgage payment would be
Build up a strong credit score
Save for a down payment

These goals will help you qualify for a mortgage to purchase your rent to own home.

In short: yes, you should consider rent to own as an immigrant. It's a great way to get on track for the American Dream – homeownership.

Open Brown Wooden Gate by Caio Resende is licensed under the Pexels Photo License