Military Steps Towards Owning a Home
Purchasing a home is complicated if you are in the military. It is hard to make a long-term commitment to living in one area when you are unsure if you will be reassigned down the line. That's why most bases include areas where housing is simple and easy to rent short-term.
However, many of those in the military find it aggravating to spend money on rent that could be invested into owning a home. Money from your Basic Allowance for housing and money that you earn working hard should not line a landlord's pockets. Instead, the money should contribute toward your future!

Rent to own could be a good solution. Rent to own is flexible, if you have a permanent change of station, you can leave the property without worrying about having to sell it.You can lock in a future home, and if you get transferred, you can walk away. In the typical home buying situation, being reassigned would mean having to sell your home or continuing to own a property in a location you no longer live. However, if you stay in the area for a while, you can build equity in the home and eventually purchase it.


Steps to Own Your Own Home Through Rent to Own
When you've been stationed in a certain place for a long period of time, you tend to grow attached. You and your family make friends throughout the community. When you've finished your service, it makes sense to want to stay in the same place.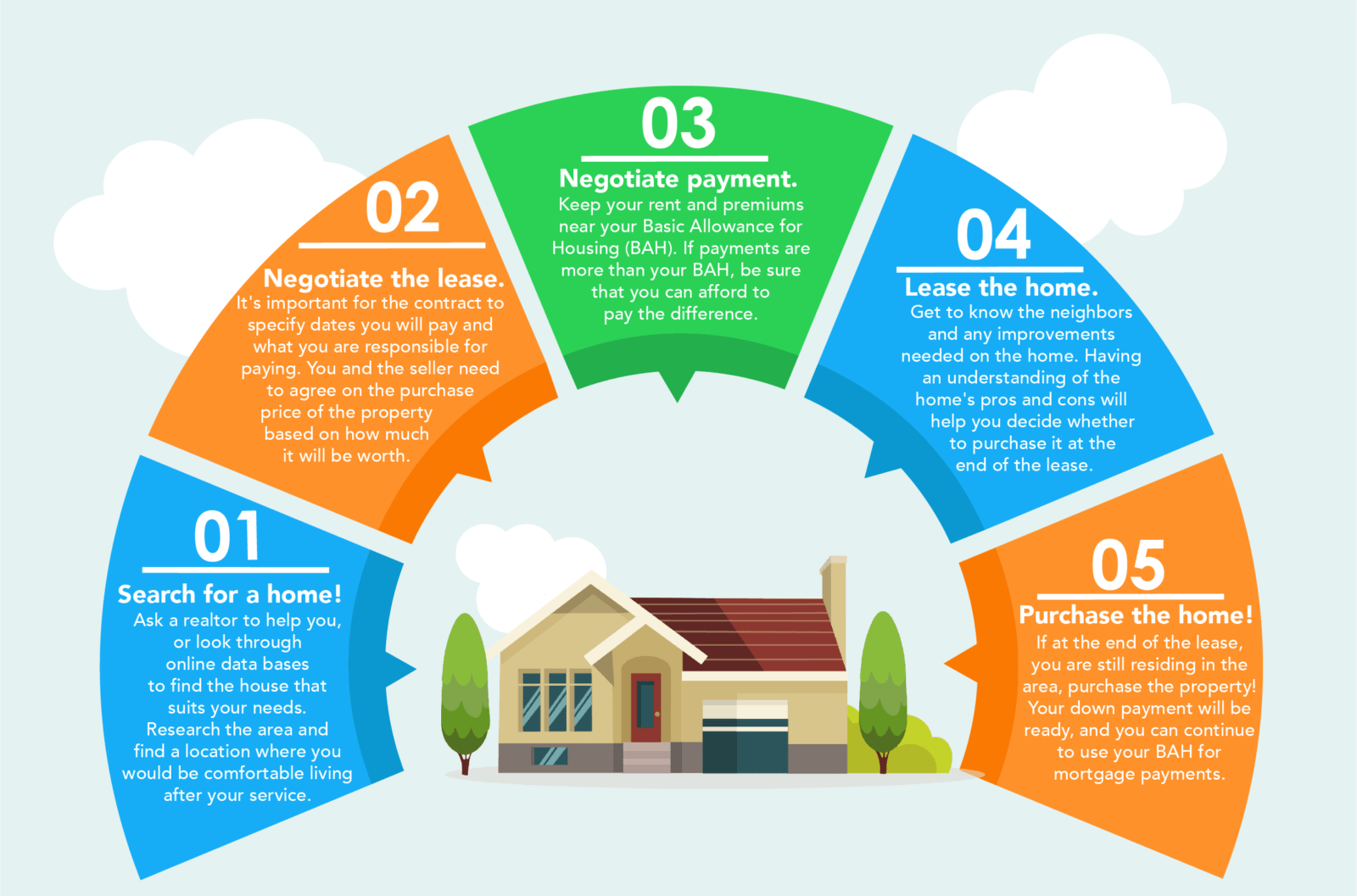 At this point you:
Know if you like the home
Know if you like the area
May have finished your service
Have made an investment in your future
Can sell the home, should you be transferred
Below are a few of the larger military bases within the United States, information about their communities, and why rent to own may be a good option.
Fort Benning Army Base
Fort Benning sits on the border of Georgia and Alabama. Its physical address is in Georgia. More than 120,000 active-duty military personnel are employed by the base.
The base does a great job providing family activities. The base includes opportunities to play paintball, practice archery, go bowling and play bingo! There are six schools within Fort Benning, which are available for all students who live in permanent housing on the base. The schools serve 2,000 students a year.
Columbus, Georgia is the closest city to the base. It's a desirable place to own a home for families and seniors. It was ranked fourth by Best Magazine's Top 100 Places To Raise a Family list and it was ranked best for Single Senior Citizens by U.S. News and World Report magazine.
Many military personnel could benefit from renting to own in Columbus, commuting to work and eventually owning the property. While living on base is convenient, you can only live there while on active-duty. Once you become a veteran, the property you've invested money on is rented to someone else. If you rent to own a property in Columbus instead, at the end of your service, you'll have invested in your own home. The lively town is a fun place to live after and during military service.
Rent to Own Homes near Fort Benning Army Base
Fort Bragg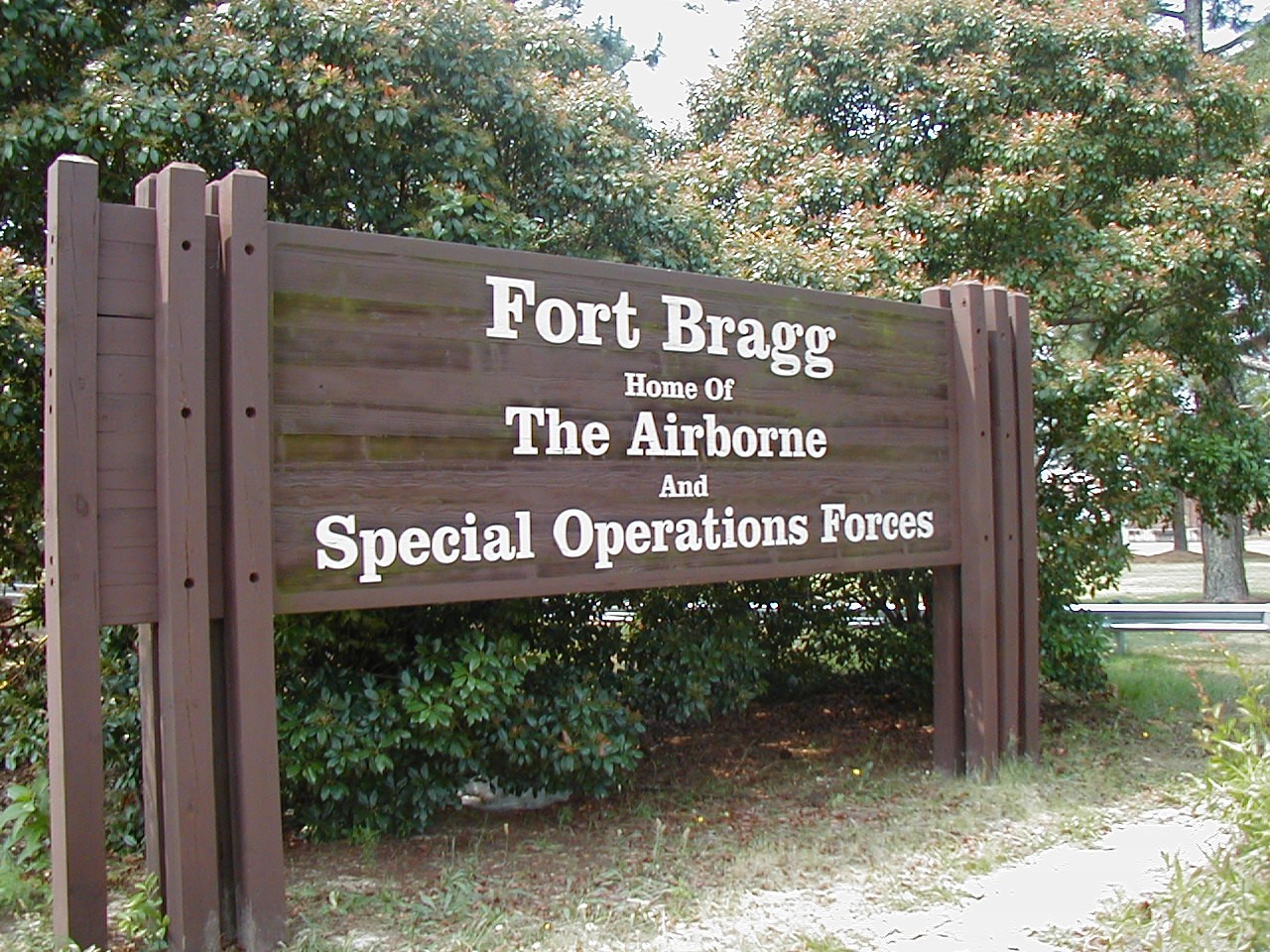 More than 50,000 active duty personnel and an additional 14,000 civilians working on base. It stretches across four North Carolina counties, Cumberland, Harnett, Hoke and Moore. The base is over 160,000 acres.
Fort Bragg is on the outskirts of Fayetteville, a town that beams with military pride and is primarily populated by military, veterans and military businesses. The area is home to many parks, greenspaces and golf courses; residents love to be outdoors and active.
The rental market in Fayetteville is huge. Properties are difficult to sell, and thus there are a lot of options for those looking to rent. Rent is cheap in the area. Military personnel like renting because they never know if they will get transferred and have to move, they won't have to worry about selling a property. However, soon-to-be-veterans might grow weary of investing so much on a rental property and having nothing to show for it at the end of the lease. Military personnel, soon-to-be veterans and veterans may be interested in lease with option to buy, or rent-to-own property.
Rent to Own Homes near Fort Bragg
Fort Campbell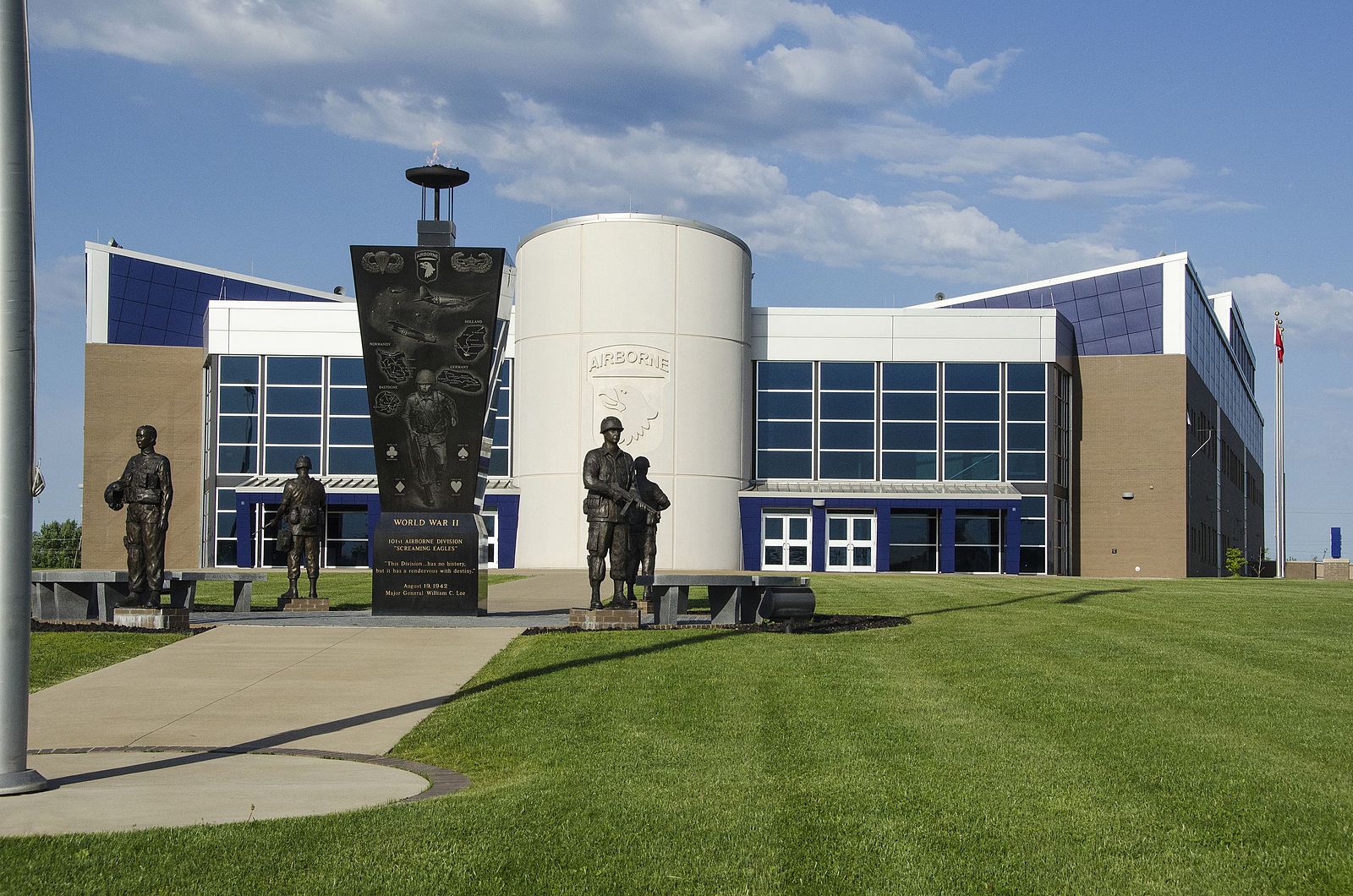 Fort Campbell is on the border of Hopkinsville, Kentucky and Clarksville, Tennessee. The base's post office is in Kentucky; therefore, that is the base's official location; however, two-thirds of the base is in Tennessee. The base has a population of over 200,000 people stretched across 105,000 acres. The base is home to the 101st Airborne Division, affectionately known as the Screaming Eagles, in addition to other divisions of the military.
The base is a 45-minute drive to Nashville, where families enjoy going for entertainment. There is a mall on base with a food court and about 20 shops. The base contains several day cares for children.
There are rental properties available on base; however, military personnel who wish to get closer to owning their own home may want to look in the cities bordering the base for a rent-to-own property. By using this option, renters would have the opportunity to work towards the down payment on the home they are renting, while maintaining the flexibility to move should they be transferred. Fort Campbell offers Basic Allowance for Housing (BAH). Anyone in the military can use that money towards their rent-to-own payments.
Rent to Own Homes near Fort Campbell
Fort Hood

Fort Hood has a population of over 215,000 people stretched across over 214,000 acres. It supports more than 20 major units. The base is in Killeen, Texas, which is about an hour north of Austin.
Interestingly, the base has been home to Elvis Presley and Jackie Robinson. The base hosts one of the largest Fourth of July fireworks shows each year. There are plenty of child care centers and schools on base. The base is near several movie theaters, a mall and restaurants.
Living in Texas is relatively inexpensive. Currently, the cost of a home is low. If you have had a permanent change of station to the area, it might be smart to consider purchasing a home. However, purchasing a home while you are in the military can be overwhelming. It is time-consuming to sell a home on short notice if your station is changed. It also strains your finances as you may need the money from your home to relocate. If you consider rent to own, you can lock in today's low housing prices and have the flexibility to move away if your location changes.
Rent to Own Homes near Fort Hood
Joint Base Lewis-McChord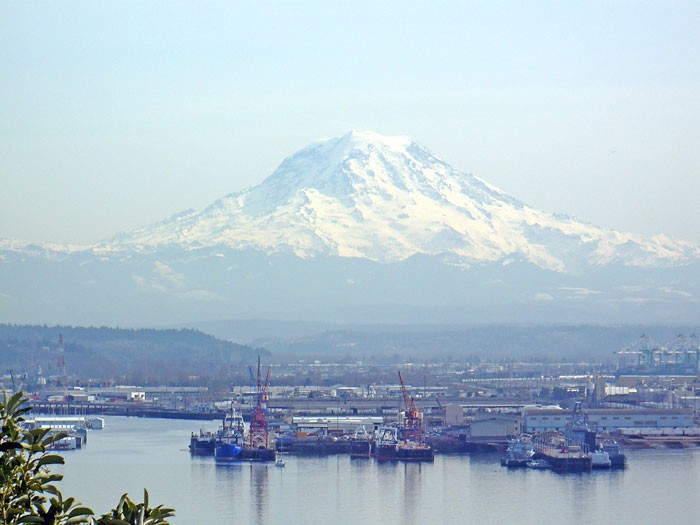 U.S. Army Fort Lewis Base merged with McChord Air Force base in 2010. The base is a few miles south of Tacoma, Washington.
Tacoma is a great place for sports fans and nature lovers to live and raise families. Residents enjoy cheering on the Seahawks and the Mariners. Nature lovers enjoy views of Mt. Rainier, Puget Sound and Commencement Bay.
Housing prices in Tacoma are high compared to the national average. It can take a while to save up for a home in the area. If you're in the military, you have an advantage. Your Basic Allowance for Housing can help pave the path to home ownership for you. Use your allowance for the rent on a rent to own house! There are many rent to own properties available in Tacoma. Once your premiums are equal to the first month's payment on the home, you have the first option to purchase it!
Renting to own is a great opportunity to invest your money, if you're interested in staying in Tacoma. If you're renting a property in Tacoma for years, you're spending a lot of money, and at the end of your lease, you will have nothing to show for it. By renting to own, you will eventually be able to make a down payment on your own property!
Rent to Own Homes near Joint Base Lewis-McChord
Fort Bragg
F.E. Warren Air Force Base
Fort McCoy
Vessel Document Center Coast Guard
Operations Systems Center Coast Guard
Naval Base Kitsap – Bremerton
Naval Base Kitsap – Bangor
Naval Air Station Whidbey Island
McChord Field
Fairchild Air Force Base
Naval Station Everett
Coast Guard Sector Puget Sound
Yakima Training Center Army Base
Naval Air Station Norfolk
Naval Medical Center Portsmouth
Naval Air Station Oceana
Marine Corps Base Quantico
Joint Expeditionary Base Little Creek-Fort Story
Training Center Yorktown Coast Guard Base
Telecomo Systems Command Coast Guard
Sector Hampton Roads Coast Guard Base
Navigation Center Coast Guard
National Maritime Center Coast Guard
Finance Center Coast Guard Base
Warrenton Training Center Army Base
Radford Army Ammunition Plant Base
Fort Pickett Army Base
Fort Monroe Army Base
Joint Base Meyer-Henderson Hall
Fort Lee Army Base
Joint Base Langley-Eustis
Fort Belvoir Army Base
Fort AP Hill Army Base
Hill Air Force Base
Tooele Army Depot Base
Dugway Proving Ground Army Base
Dyess Air Force Base
Naval Air Station Joint Reserve Base Fort Worth
Naval Air Station Corpus Christi
Laughlin Air Force Base
Lackland Air Force Base
Sheppard Air Force Base
Goodfellow Air Force Base
Red River Army Depot Army Base
Randolph Air Force Base
Martindale Army Airfield Army Base
Fort Sam Houston Army Base
Fort Bliss Army Base
Camp Swift Army Base
Camp Mabry Army Base
Camp Bullis Army Base
Camp Bowie Army Base
Holston Army Plant Army Base
Naval Support Activity Mid-South
Milan Army Ammunition Plant Army Base
Ellsworth Air Force Base
Shaw Air Force Base
Naval Weapons Station Charleston
Naval Hospital Beaufort
Marine Corps Air Station Beaufort
Fort Jackson Army Base
Joint Base Charleston
Station Point Judith United States Coast Guard
Naval Station Newport
Station Castle Hill Coast Guard
Tobyhanna Army Depot Base
New Cumberland Army Depot Army Base
Letterkenny Army Depot Army Base
Carlisle Barracks Army Base
Umatilla Chemical Depot Army Base
Vance Air Force Base
Tinker Air Force Base
Altus Air Force Base
Coast Guard Institute
McAlester Army Ammunition Army Base
Fort Sill Army Base
Wright-Patterson Air Force Base
Integrates Support Cleveland Coast Guard Base
Minot Air Force Base
Grand Forks Air Force Base
Seymour Johnson Air Force Base
Marine Corps Base Camp Lejeune
Marine Corps Air Station Cherry Point
National Strike Force Coast Guard
Air Station Elizabeth City Coast Guard Base
Camp Mackall Army Base
Watervilet Arsenal Army Base
Naval Support Activity Saratoga Springs
US Military Academy Army Base
Fort Hamilton Army Base
Fort Drum Army Base
Kirtland Air Force Base
Holloman Air Force Base
Cannon Air Force Base
White Sands Missile Range Army Base
Los Alamos Demolition Army Base
Training Center Cape May Coast Guard
Picatinny Arsenal Army Base
Fort Monmouth Army Base
Joint Base Mcguire-Dix-Lakehurst
Offutt Air Force Base
Nellis Air Force Base
Naval Air Station Fallon
Creech Air Force Base
Hawthorne Army Depot Base
Malmstrom Air Force Base
Fort Leonard Wood Army Base
Whiteman Air Force Base
Camp Shelby Army Base
Naval Construction Battalion Center Gulfport
Naval Air Station Meridian
Keesler Air Force Base
Columbus Air Force Base
Detroit Arsenal Army Base
Sector SE New England Coast Guard
Air Station Cape Cod Coast Guard Base
Soldier Systems Center Army Base
Fort Devens Army Base
Hanascom Air Force Base
US Naval Academy
Navy Fort Meade
Naval Support Activity Bethesda
Naval Air Station Patuxent River
Joint Base Andrews
Fort Meade Army Base
Fort Detrick Army Base
Aberdeen Proving Ground Army Base
Naval Air Station Joint Reserve Base New Orleans
Barksdale Air Force Base
Fort Polk Army Base
Camp Beauregard Army Base
Fort Knox Army Base
Blue Grass Army Depot Base
McConnell Air Force Base
Fort Riley Army Base
Fort Leavenworth Army Base
Grissom Air Force Base
Camp Atterbury Army Base
Rck Island Arsenal Army Base
Camp Price Support Center Army Base
Scott Air Force Base
Naval Station Great Lakes
Mountain Home Air Force Base
Marine Corps Base Hawaii
Joint Base Pearl Harbor – Hickam
United States Coast Guard Integrated Support Command Honolulu Coast
Station Maui Coast Guard Base
Wheeler Army Airfield Army Base
Tripler Medical Center Army Base
Schofield Barracks Army Base
Pohakuloa Training Center Army
Fort Shafter Army Base
Fort Derussy Army Base
Robins Air Force Base
Naval Submarine Base Kings Bay
Moody Air Force Base
Fort Stewart-Hunter Army Airfield
Fort Gordon Army Base
Fort Gillem Army Base
Fort Benning Army Base
Camp Frank D Merril Army Base
Integrated Support Command Miami Coast Guard Base
District 7 Coast Guard Base
Air Station Clearwater Coast Guard Base
Camp Blanding Army Base
United States Southern Command
Tyndall Air Force Base
Patrick Air Force Base
Naval Support Activity Panama City
Naval Station Mayport
Naval Air Station Whiting Field
Naval Air Station Pensacola
Naval Air Station Key West
Naval Air Station Jacksonville
MacDill Air Force Base
Hurlburt Field
Eglin Air Force Base
Dover Air Force Base
Marine Safety Center Coast Guard Base
Coast Guard Headquarters
The Pentagon
Walter Reed Medical Center
Fort Mcnair Army Base
Naval District Washington
Joing Base Anacostia-Bolling
Naval Submarine Base New London
United States Air Force Academy
Schriever Air Force Base
Peterson Air Force Base
Buckley Air Force Base
Pueblo Chemical Depot Army Base
Fort Carson Army Base
Vandenberg Air Force Base
Travis Air Force Base
Naval Postgraduate School
Naval Base Ventura County
Naval Base San Diego
Naval Base Point Loma
Naval Amphibious Base Coronado
Naval Air Station North Island
Naval Air Station Lemoore
Marine Corps Recruit Depot San Diego
Marine Corps Base Camp Pendleton
Marine Corps Air Station Miramar
Marine Corps Air Ground Combat Center – Twentynine Palms
March Air Reserve Base
Los Angeles Air Force Base
Tracen Petaluma Coast Guard Base
Integrated Support Command Alameda Coast Guard Base
Sierra Army Depot
Presidio of Monterey Army Base
Fort Irwin Army Base
Fort Hunter Liggett Army Base
Edwards Air Force Base
China Lake Naval Air Weapons Station
Camp San Luis Obispo Army Base
Camp Roberts Army Base
Camp Parks PRFTA Army Base
Beale Air Force Base
Pine Bluff Arsenal Army Base
Fort Chaffee Army Base
Little Rock Air Force Base
Camp Joseph Robinson Army Base
Yuma Proving Ground Army Base
Marine Corps Air Station Yuma
Fort Huachuca Army Base
Camp Navajo Army Base
US Coast Guard Juneau Base
Marine Safety Unit Valdez Coast Guard Base
Integrated Support Command Kodiak Coast Guard Base
Eielson Air Force Base
Fort Wainwritght
Fort Greely Army Base
Joint Base Elmendorf-Richardson Airforce and Army Base
Maxwell Air Force Base and Gunter Annex
Aviation Training Center Coast Guard Base
Redstone Arsenal Army Base
Fort Rucker Army Base
Anniston Army Depot Base
Joint Base Lewis-McChord
Fort Campbell
Fort Hood
Icons made by Eucalyp from www.flaticon.com. Infographic vector created by Cornecoba from Freepik.com