Big City Shine or Small Town Charm?
August 19, 2019 by Marty Orefice | News, Real Estate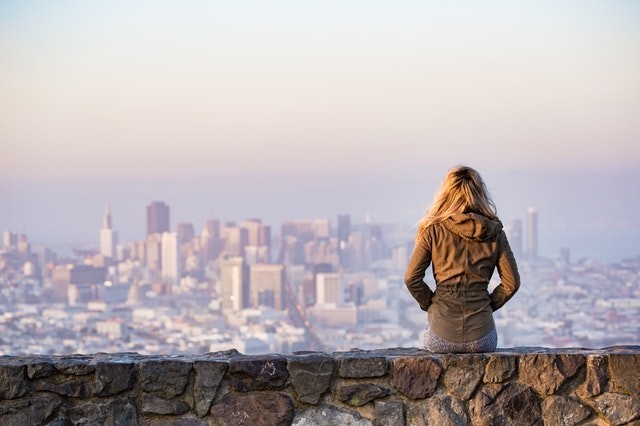 College students dream of moving to big cities like New York, Chicago and San Francisco where jobs are bountiful and entertainment is abundant. All of the shine and sparkle of the bright city lights are luring talent away from smaller cities and less populous states.
What would it take to convince you to move somewhere like Vermont instead of the Big Apple?
Less populous states, including Vermont, are looking to find out. They're offering perks to attract newcomers, like gym memberships and co-working spaces.
People who were raised in or who receive education in these areas are finding difficulties getting jobs within the local area. They are leaving to pursue bigger opportunities in other cities. At the same time, people aren't moving into these areas from external places. This phenomenon is known as brain drain.
Which States Fall on Which Side?
According to the Congressional Joint Economic Committee, states in New England, the Rust Belt, the Plains and the Southeast are experiencing the most brian drain. These are the places where top performers are leaving most rapidly.
Alabama
Delaware
Indiana
Iowa
Kentucky
Louisiana
Michigan
Mississippi
Missouri
New Hampshire
North Dakota
Ohio
Pennsylvania
South Carolina
South Dakota
Tennessee
Vermont
West Virginia
Wisconsin
The following states are experiencing the opposite phenomenon – brain gain. These are the places where highly educated adults are most attracted to:
Arizona
California
Colorado
Hawaii
Ilinois
Maryland
Massachusettes
New York
New Jersey
Oregon
Texas
Washington
Why Do People Want to Leave?
It's called America's great divergence. The brain drain isn't just for highly qualified people, it's also about high-paying jobs that flock to these cities. This happens because when everyone from one industry is together in one space, it's easy for cooperation to take place. It's rough to move to a new place at risk of losing out on potential benefits.
Perks States Are Offering to Reverse the Trend
The Vermont governor signed the Remote Workers Grant last year to reimburse people up to $10,000 for relocation costs, office equipment and other expenses.
The George Kaiser Family Foundation offered $10,000 to cover relocation and living expenses for remote workers who move to Tulsa, Oklahoma.
The Appalachian Regional Commission offered a $1.5 million grant to Mined Minds to teach laid-off coal miners in the area how to code.
Programs like these are just beginning, so, it is difficult to know what effect they will have on the areas. Is it worth it to take the risk and live away from a big city?
Why Live in a Less Populous Area?
If these perks aren't offered in your desired area or aren't enough to entice you, there's also the appeal of small-town living. A few appealing aspects include larger living spaces, cheaper housing, proximity to family, more green space and quieter communities.
Despite the challenges of operating a business in a small town, a recent study found that 80 percent of rural small business owners believe the quality of life is much better in rural areas.
How can you make it work if living in a small town is your ideal state?
Technology is going a long way to help. Many established employees are taking advantage of remote working opportunities to head back to the places they call home.
If you're among those with this benefit, consider renting to own a home in your area. Rent to own gives you time to figure out if you like working from home in this small town while staking a claim on a property and starting to build equity.
Should your choice be to move to the big city, rent to own is still a good idea. Even if it's not a long-term stay, owning a home in a major city is a good investment. For the same cost of renting for a few years, you can later rent out your home to others should you move away. It's a strong investment. Renting to own gives you the choice to get started while weighing out the benefits of living within the area you've chosen.
Woman on Rock Platform Viewing City by PicJumbo.com is licensed under the Pexels Photo License.