Prepping for Retirement
October 20, 2019 by Marty Orefice | Real Estate, Rent to Own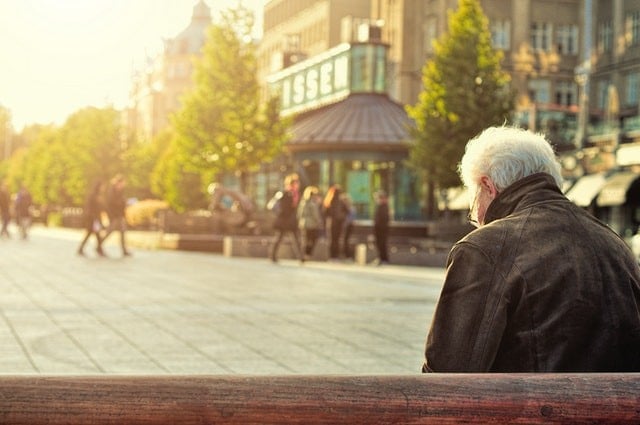 At a young age, the reasons why you should buy vs renting a home aren't always obvious. It seems like a long commitment that you're not sure you have the financial capital to make.
However, it does become obvious once you hit an older age…
When you're young, you probably have a steady income. It feels like it will be that way forever, but if you do choose to retire and that cashflow stops, you'll be grateful not to have a monthly rent payment to worry about.
The proof behind that statement? According to Harvard's recent study on America's Older Adults, the median net worth of a homeowner over the age of 65 was $319,200 in 2016; whereas the net worth for renters was $6,700. The renter's net wealth is 1/50th of the homeowners.
So, if renting and buying have about the same monthly payment now, wouldn't you want to do what you can to set yourself up for your adulthood?
How to Make it Happen
Purchasing a home makes sense because its an investment. With the same amount of money that you pay for rent, you can start to build equity in a home.
The difficult part is coming up with the down payment and building your credit score to make it happen.
Saving up for a down payment is tough without specific deadlines and structure – what we're used to from years of schooling and time within the workforce.
Participating in a lease-option can help you make homeownership possible. You start with a smaller-scale down payment (option fee) and then you make monthly payments the same way you would on a traditional rental property. At the end of the lease term you purchase the home.
While the option fee is a good way to get yourself within the right mindset to save for a down payment, it's not the full amount. The best way to add structure to your savings is by adding a rent credit component to your monthly rent to own payment.
Leveraging Rent Credits
That means the seller will hold a portion of your monthly payment in an escrow account until it's time to purchase a home.
This will mean that the seller will either keep a portion of the fair market rent in escrow or you will pay a little more than the fair market rent and the extra will go into escrow. The former is the best option for the purchaser, but it will require a good bit of negotiating to make work.
However, beware, should you choose not to purchase the property, the seller will keep the full amount of money in escrow.
Nonetheless, rent credits are a strong strategy for saving money to put toward your down payment. Calculate your ideal down payment. Figure out how much you need to save beyond the rent credit system and come up with a plan to save the right amount.
Then, purchase your home and breathe easy. This will prepare you for your retirement.
Man Sitting on Bench by Huy Phan is licensed under the Pexels Photo License