How to Qualify for Rent to Own
February 11, 2017 by Marty Orefice | Checklists, Credit, Financing, Rent to Own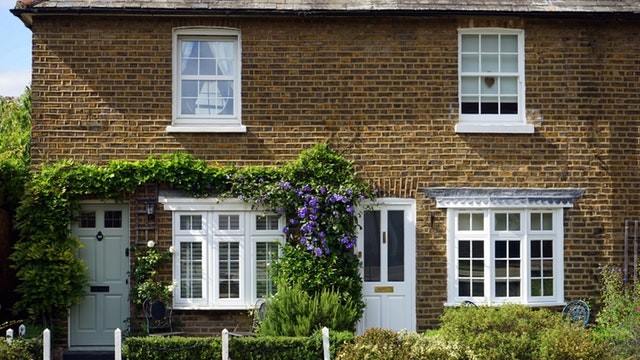 What are the requirements for rent to own?
The basic requirements are:
Income stability
A credit score that can be improved quickly enough to qualify for a mortgage within the lease time
A clean background check
Ability to meet the financial requirements

Qualifications vary based on the seller; therefore, the following may or may not be required by the seller. The key to a good rent-to-own contract is to negotiate so that both the seller and buyer are happy. However, the following list is relatively standard.

For you to qualify for rent to own, the seller wants to ensure that you will be able to afford rent every month, you can follow through on purchasing the home and you are an honest person who will aim to follow the contract.

1. Income Stability

The seller will want to be sure that you can afford to pay the rent each month. He or she will want to see a copy of your pay stub to determine if you make enough money to pay the rent on the property. The rule of thumb is that your rent should be 30 percent or less of your income. While some argue the validity of this statistic, it is commonly recognized and your renter potential will likely be judged based on it.

Additionally, sellers want to see that you are making a stable income. You have the means to improve your credit score if your income is stable. The seller wants to know you can improve your credit score over the next few years and qualify for a mortgage at the end of your lease.

2. Credit Score

While there are not standard credit score requirements to sign a rent-to-own contract, the seller will likely check your score. The seller wants to see that you have a path towards improving your credit score so that you qualify for a mortgage at the end of the lease. For the seller, rent to own is a path to a sale; if you are unable to buy the property at the end of the lease, the seller will have wasted some of his or her time.

Presenting the seller with a credit score improvement plan based on your income, debt and other factors may impress them. Be sure to read through this guide for tips on how to build up your credit score. While your credit score may not currently be ready for a mortgage, your plan will give the seller confidence that it will be at the end of the lease.

3. Background Checks

The seller will likely check out your personal history to see if you have a criminal record or other legal problems. This seller wants to make sure that you don't have any legal complications that could complicate your lease. He or she may consider your history as a tenant to ensure that you pay on time and that you have not been evicted. The seller wants to find a trustworthy tenant.

4. Financial Requirements

You will have to pay additional fees to the seller at the start of your contract. For example, you may have to pay an option fee, first and last month's rent, a security deposit and/or a down payment. Those fees will be listed in your rent to own agreement and vary based on the seller. Being able to pay for these fees will be a requirement to proceed with the rent-to-own agreement. Read through this page to determine what questions you should ask the seller about your contract.

Use Your Best Judgement

Consider the above requirements when you're deciding whether rent to own is right for you. Do you meet the qualifications? If you can, now might be a good time for you to consider rent to own. If not, how can you work towards meeting them so that you can benefit from a rent-to-own agreement in the future? Meeting the above requirements will bring you closer to qualifying for a lease with option to buy and to purchase your own home.

Brick Apartment in Britain by Mike Birdy is licensed under the .