Renting to Own With Roommates
March 10, 2019 by Marty Orefice | Financing, Rent to Own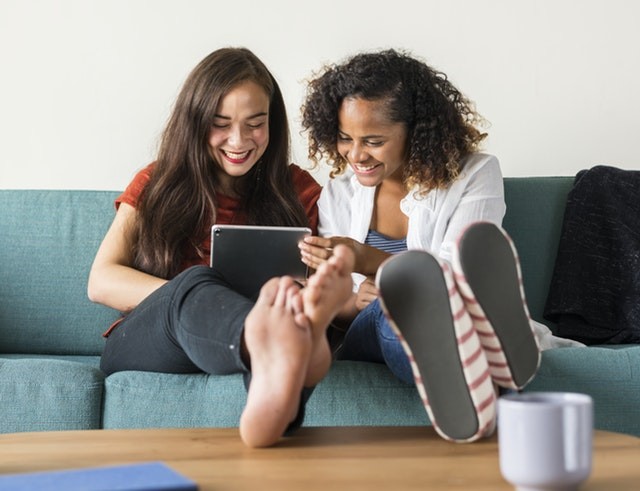 When people think homeownership, they might think to live with their families, but most don't think roommates.
However, bringing in a roommate can make it much easier for you to rent to own a home. It can also make it easier for you to buy the home at the end of the lease-option.
Sublease Saving Strategy
It's tough to put aside savings when you're contributing a large part of your income to rent. Even when you're renting to own a property, you're still paying rent monthly.
However, if you sublease one of the rooms in the property to a roommate for half of what your rent payment is, saving becomes easier!
Half of a $1,000 monthly rent payment is $500 per month. If you save $500 each month using this strategy, you'll have $6,000 saved within two years. That's more than what you need for an FHA loan down payment on a $100,000 home. It's 30 percent of what you'd need for a down payment for a conventional mortgage on that home.
The Roommate Rent Credit
If you can negotiate a matching rent credit system with the seller, you can save even more money by subleasing.
In some rent to own deals, the contract stipulates that the buyer pays more than fair market rent value each month. The excess is stored in an escrow account for the buyer to use at closing for a larger down payment.
In some cases, the seller agrees to match the excess payment. In this situation, if fair market rent is $1,000 and you agree to pay $1,500 a month, the seller will put a $1,000 in the escrow account for you. When you buy the property, the full value in that escrow account, which includes your option fee, is yours. But if, for some reason, you don't buy the property, the seller keeps the full amount.
If you can work out this matching deal with the seller a roommate could cover the excess for you.
People sublease rooms all the time to family, friends and even strangers found on a Facebook roommate search group. If you sublease an extra room in the home you're looking to purchase, your roommate could be a huge help in purchasing your property.
In the above scenario, subleasing a room for one year would earn you $12,000 to put toward your down payment. Many people have difficulty saving $1,000 in a year. Twelve thousand dollars accounts for a twelve percent down payment on a $100,000 home, which is more than you need for an FHA loan and more than half of what you need for a conventional mortgage. Two years down the line with this strategy, you would save up a bigger down payment than you need to purchase your home conventionally.
Are Other People Using The Roommate Strategy?
About 12 percent of US adults have a roommate, according to a Pew Research Center report. This number excludes:
People who live with their parents (and parents that live with their kids).
Anyone in a romantic relationship with their roommate
Anyone that is living with their child
College students ages 18-24
The percentage of married couples with roommates has doubled since 1995, but still the number of married couples who have roommates is minimal. In 2018, about 280,000 married households within the United States had non-related roommates, according to CNBC. That's about half a percentage point of United States residents.
Roommates aren't the norm in adulthood, but they're relatively common.
Rent-to-Own Roommate Rules
Make sure that you have the terms of the sublease in writing. It needs to be very clear that this is a sublease. Your tenant should not have any claims to the rent to own property, and their name should not be on the rent to own contract.
People Sitting On the Couch by rawpixel.com is licenced under the Pexels Photo License