Seattle's Rising Rent Costs: How to Make it Work
August 25, 2019 by Marty Orefice | Rent to Own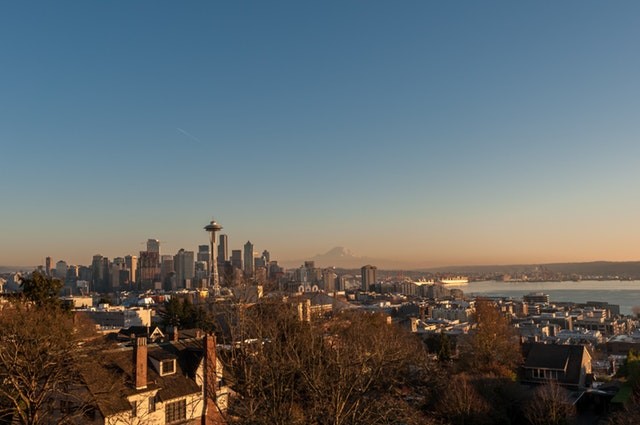 According to the Seattle Times, rent costs in Seattle are rising yet again.
While there was a brief break in the increasing prices caused by vacancies, people are continuously moving to big cities, like Seattle; therefore, the short period of high vacancies has dwindled.
In fact, census data now shows that, aside from cities in California, Seattle now has the most expensive median cost of rent in the country – $1,555. In the last five years, Seattle has surpassed New York, Los Angeles and Washington, D.C. to become the fourth most expensive place to rent in the United States. Seattle is only surpassed by three cities in California: San Jose, San Francisco and San Diego.
How to Get By in Seattle?
The issue with renting is that your yearly cost is unpredictable. Year after year, your landlord can continue to raise the cost of your rent. As long as the market is raising rent with them, you'll have no choice but to keep paying more and more.
Purchasing a home is truly the only way to put a halt to the ever-increasing costs of the rent. Nonetheless, not everyone is ready to purchase a home at the drop of a pin. A strong resolution? Rent to own.
If you rent to own a home, you pay the current market rent rate (i.e. the same deal you would get by continuing to rent). Then, at the end of the lease term or as soon as you're ready, you can purchase the home. Once you have a mortgage with a fixed interest rate, you'll continuously pay the same monthly payment until you've paid off your home.
Renting to own is the best way to keep your finances under control and pay for your housing.
What is Rent to Own?
Rent to own gives you the opportunity to rent a property (as you normally would) while you prepare yourself to purchase a home. These deals give you a two- to three-year lease term to prepare yourself for a mortgage.
To enable the rent to own deal, you need to pay a small option fee – two to five percent of the cost of the home. This fee gives you the option to purchase the home from the time you pay it until the end of your lease term.
Even if someone presents a strong offer for the home, the seller will not be allowed to accept until your deal ends, at which point, you get the first option to buy. Only after you decline can the seller move on to another buyer.
You set the purchase price of the home at the moment you sign the initial lease-option; therefore, regardless of whether the market value of the home increases or decreases, that's the price you've agreed to pay.
Seattle Skyline by Sergei Akulich is licensed under the Pexels Photo License.