Getting Around Student Loans to Buy a Home
January 16, 2019 by Marty Orefice | Credit, Financing, Rent to Own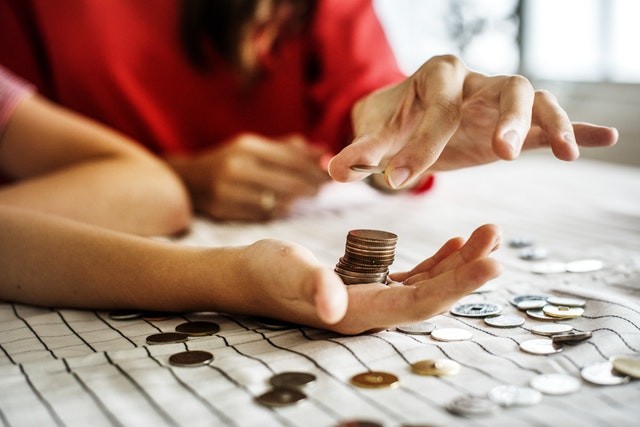 It's no surprise that college loans are vastly affecting the housing market. Regardless of their status as the largest generation of homebuying age, many millennials cannot purchase homes yet.
Forty-eight percent of millennials have no savings whatsoever, according to a study by Apartment List. You need savings to move forward with the home buying experience. Without savings, a buyer cannot afford closing costs or a down payment.
Apartment List estimates that for two-thirds of millennials it would take more than 20 years to save up a 20 percent down payment. Only 11 percent of millennials have saved more than $10,000.
It's difficult to save up money when you're straddled with student loan debt. Especially considering how much interest that debt is accumulating per day. Any superfluous cash that comes into millennial pockets is likely dedicated to paying down student loans.
Value Penguin has determined that the median student loan debt is $17,000 and the average student loan debt is $32,731. There are 44.7 million people who hold student loans and when you put all their debt together, it's equal to $1.52 trillion. In the last 13 years, student loans have increased by 302 percent.
That being said, it's important to buy a home in your 20s or 30s in order to prepare yourself for retirement, when income dramatically decreases.
While your rent payment may seem manageable now, it will become a lot less manageable once you're not earning a salary. When you've purchased a home, you don't have that monthly payment to worry about.
How Do You Buy a Home When You're Drowning in Debt?
It's important to recognize that in many cities, mortgage payments are less than or equal to rental payments. So, you're not really taking more out of your pocket on a month-to-month basis. If anything, you're spending less.
That being said, a low mortgage payment doesn't make up for the monstrosity that is building a down payment.
Many cities have first-time homebuyer programs to help you along the way, but you shouldn't rely on that exclusively. It's especially difficult to rely on because your debt-to-income ratio is considered when you apply for a mortgage. You'll want to have a 20 percent down payment to help your case with lenders.
Rent to Own: A Solution
Move into a rent to own property that's within your budget. Then, start working toward saving up for a down payment.
What's Within Your Budget?
Use a mortgage calculator to figure out what 30 percent of your income would amount to over 30 years with interest. For example, if you make $1,600 a month and give a 20 percent down payment, you could afford a $120,000 property at a 4.9 percent interest rate.
Saving Through Your Lease-Option Arrangement
A lease-option is when you rent a property for a set period of time with the goal of owning it. There are two important savings factors to consider when it comes to renting to own: option fees and rent credits.
Option Fees
Rent to own deals include something called an option fee, which is typically a payment into an escrow account of somewhere between 2 and 5 percent of the cost of a home.
For people who don't have a lot of cash to use an option fee, some sellers will let you trade services in place of the option fee. This is an ideal situation because the seller puts the money they would have paid someone to perform that service into an escrow account, and you can use that to help with your down payment.
Consider looking for someone who is selling a home that's a fixer-upper. These homes are typically cheaper, plus they'll likely need to make some repairs before a seller chooses to buy from them.
Your rent to own deal will bring them a likely buyer before even fixing up the property. It's a win-win situation.
For example, let's say the seller's property needs painting. They could add $200 per room to the escrow account as part of your option fee in exchange for painting the inside of the home. That can add up quickly for a multi-bedroom home with a living/dining room – plus it doesn't require any advanced skills to do a decent time.
Consider what other talents you can bring to the table and how the seller might view them as valuable. For example, if you're a hairdresser, you can offer to do the seller's hair for a year if they contribute X amount to the escrow account per haircut. Or if you're good at web design, you might make the seller's business a website for an X contribution. The possibilities are broad.
Rent Credits
You can also negotiate a rent credit system – depending on how slow the market is looking. Through this system, the seller would add a portion of your monthly "rent" payment to an escrow account for your use when you buy the home. If you don't purchase the home, you forfeit this the same way you do your option fee, but if you do buy, this is can get you a lot closer to a worthy down payment amount.
"Person Holding Coins" by Raw Pixel is licensed under by Pexels Photo License.