The U.S. Cities with the Largest Populations
September 15, 2019 by Marty Orefice | News, Real Estate, Rent to Own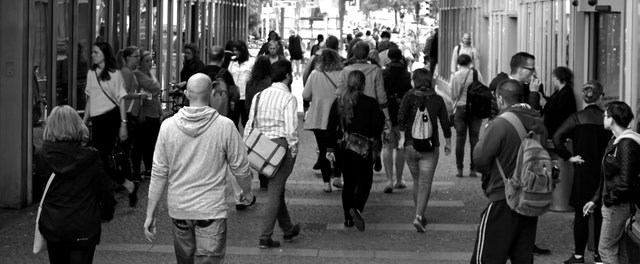 When people think big cities, they think New York, Chicago and Los Angeles, but those aren't the only metropolitan areas bustling with opportunities in the United States.
You can live in a big city without it having the population that New York does – nearly 9 million people. In fact, as you move down the rankings of the largest cities in the United States, you population size rapidly decreases…even in the top three.
Los Angeles has less than half of New York's population at roughly 4 million people. And Chicago, is about a third of New York's population at around 2.7 million people.
Of the top three cities, Chicago has the cheapest median home cost. The median cost of a home in Chi town is $343,000. In Los Angeles, the median cost of housing is about $1 million. The median cost of housing in New York is $850 million.
Moving.com ranked cities in the United States by population size in its recent article. Here's how the ranking broke down:
Top Cities in the United States by Population Size
We've already discussed the top three: New York City, Chicago and Los Angeles.
Next on the list is Houston, Texas. Surprisingly, Houston's population isn't too much smaller than Chicago – sitting at about 2.4 million. The benefit of living in Houston is that properties are cheaper to purchase. Thus, if you're a young professional moving to this area, where industry is booming, you should consider renting to own a property. This will set you up to become a homeowner within the next few years. The median cost of housing in Houston is $310,000.
Following Houston at number five is Phoenix, Arizona. Phoenix has about 700,000 fewer people in its population than Houston with roughly 1.7 million residents. The median cost of housing is also cheaper than Houston by about $25,000.
Philadelphia, Pennsylvania and San Antonio, Texas occupy the sixth and seventh spots on the list, respectively. Both of these cities have population sizes just below 1.6 million people. Median housing costs sit between $230,000 and $250,000 with Philadelphia as the cheaper of the two choices.
San Diego, California – number eight on the list – has a population of about 1.5 million people. Notably, the median housing cost jumps to $690,000. Chicago, Houston, Phoenix, Philadelphia and San Antonio all have cheaper median housing costs than San Diego. If you're torn between San Diego and any of these cities, it may be best to choose one of the other options, as all have a median housing cost of less than $350,000 – a big difference from $690,000.
Number nine on the list is Dallas. Notably, three of the top 10 cities on the list are in Texas (Houston, San Antonio and Dallas). Properties in Dallas are the fourth most expensive on the top 10 list, with a median value of about $400,000.
Like Texas, there are three California cities on the list. The last city on the top 10 list, is San Jose, which has a population of just above 1 million people. Like the other California cities on the list, the cost of living in San Jose is high – $1 million median cost per home. The cost is the same as the cost of living in Los Angeles.
Moving to One of These Cities
The cities on this list are ripe with opportunities to grow as a young professional. When selecting which area you'd like to live in it's important to consider the affordability of the area. Your goal should always be to move toward homeownership to eliminate monthly rent payments.
That being said, Chicago, Philadelphia, Houston, Phoenix, Dallas and San Antonio are affordable big cities to live in. Beyond that, it's up to you to determine which city is the right fit.
Rent to own allows you to test out a home within a community where you're interested in buying before purchasing that home. If you're not sure you've chosen the right city, consider renting to own property until you're certain it's the right place for your lifestyle.
Crowd of People Walking by Ingo Joseph is licensed under the Pexels Photo License