Is the City You're Moving to Vegan- or Vegetarian-Friendly?
October 13, 2019 by Marty Orefice | Real Estate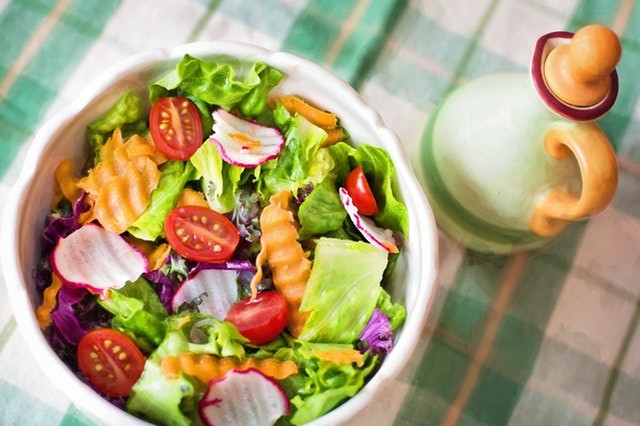 There's a whole slew of factors to consider when deciding to buy your home. What's the weather like in this city? One story or two? Do you want a pool? Are there good job opportunities? Do you need a garage? What about a fireplace?
…but you're likely not thinking about what you're going to eat once you live there.
For someone who lives on a vegan or vegetarian diet, it's frustrating to live in a city where you can't go out to eat with friends or find fresh ingredients to make delicious food at home.
What are the Best Cities for Vegetarians and Vegans?
The best cities for vegetarians and vegans vary based on your priorities. Do you value eating out more or finding fresh ingredients to cook? Consider your priorities when deciding where you want to live.
Based on a recent study from WalletHub, the most vegan/vegetarian-friendly city in the United States overall is Portland. Although Portland received the highest score all around, it didn't rank the highest in each of the individual categories that WalletHub analyzed.
The top five cities overall also include Los Angeles, Orlando, Seattle and Austin.
For example, if your priority is going out to eat, you might consider Scottsdale, Arizona, which has the highest percentage of vegan-focused restaurants. Similarly, Scottsdale also has the highest percentage of restaurants serving vegan options. If you enjoy eating out St. Petersburg, Florida, New York City and Washington D.C. are also on both lists.
However, if your preference is to cook at home, you might place a higher priority on local farmers' markets. In which case, San Francisco is at the top of the list. New York City, Miami, Seattle and Washington D.C. are on this list.
New York City, Miami, Las Vegas, Honolulu, Orlando and Los Angeles are all tied for having the most juice and smoothie bars per capita. And New York City, Orlando, Chicago, San Francisco and Atlanta are all tied for having the most salad shops per capita.
What's interesting is that Portland didn't rank on any of the individual lists. Rather, New York City was on all lists and it ranked as seventh on the overall list. Washington D.C. was on three of the list and it ranked sixteenth overall.
The overall WalletHub calculation included characteristics beyond the availability of vegan/vegetarian-friendly foods. The rankings considered availability, affordability and accessibility.
How Should This Impact Your Decision?
While you can likely purchase vegetables for cooking in any city, it is uncomfortable to go out with friends and family members in a city where there aren't a lot of dining options for you.
You shouldn't necessarily choose a place to live based on whether it ranks high on the list of cities with the best vegetarian options. However, if you're a vegan or a vegetarian, you should consider whether it's in your best interest to live in a city that ranked low on the ranking. Consider it a deciding factor if you're torn between several cities.
If you truly want to live in a city that ranks low on the index, consider renting to own in the city. You'll thus have a greater chance to experience how local dining and grocery options affect you. Then, you can decide if a city's lack of vegetarian options makes it too difficult for you to live there.
Salad in Plate from Pixabay is licensed under the Pexels Photo License.